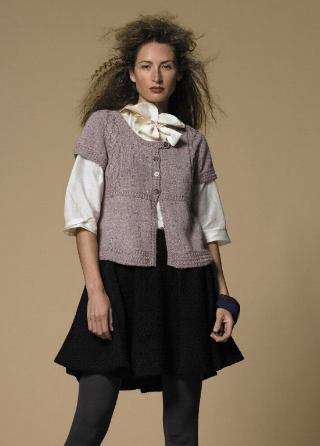 MARTHA from 'Rowan Studio Issue 2'
I fell in love with this design, without knowing it was such a time-consuming project.
It took me AGES to finish only the back piece. I'm green-eyed with jealousy to see some people have finished it successfully and easily, I just hope I have enough courage to finish the front pieces, let alone the botton/neck band knitted with even smaller needles!